MBIS & MBRIS Supreme Ch Shelkeys Limited Edition
(Gen Clear CEA Ch , MDR1 & VW3, DM Carrier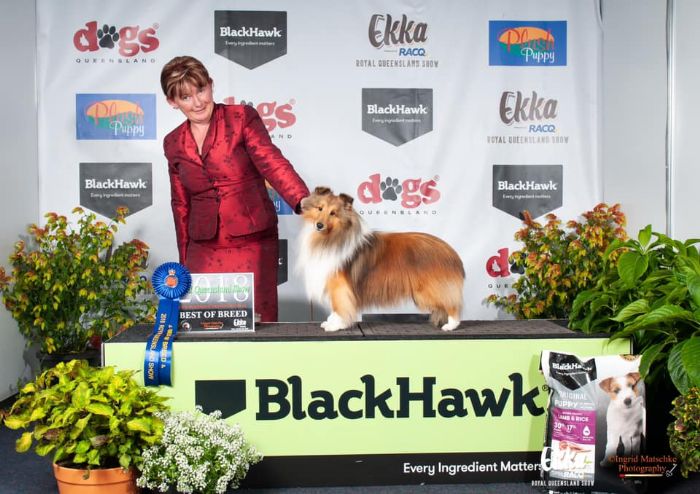 2021 Current #1 All Breeds Shetland Sheepdog in QLD
#2 All Breeds Shetland Sheepdog in Australia
2017 #1 SHETLAND SHEEPDOG IN QLD
Introducing my new addition to the family Shelkey Limited Edition or to his friends and family Jasper. Jasper is a very welcome edition and we have high hopes he will follow in his famous father footsteps.

Jasper has a pedigree full of outstanding quality shelties from Canada, America and Australia. From his father Multi BIS Sup Ch Paray Kappa Sigma ( No:1 Shetland Sheepdog in Australia 2014), Another outstanding dog that features in his pedigree is Grand father and Great grand father Can ch Am Gr Ch Grandgables the Frat Boy (Can), Am Ch Grandgables Boy Oh Boy (Can) and Am Ch Grandgables Its Show Time and going all the way back to Australia most famous sheltie BIS Aust Grand Am Can Ch Enclave Jade Mist Tapestry ROMA, Can JKC Ch JCC GCH Roulette Queen Of Hitachi Farm and Am Can JCC GCH Pop Star SS Of Northern Farm Jpn CD ROM ROMC

Australian side also features Sup ch Shelsian Star Spangled and Sup Ch Nigma Cadfael. This list of outstanding quality goes on and on with this boy.

Would like to say a big thank you to Le-Anne Schwier and Debra Hill for entrusting this lovely boy to me keep a eye out for this little man soon to hit the QLD show ring.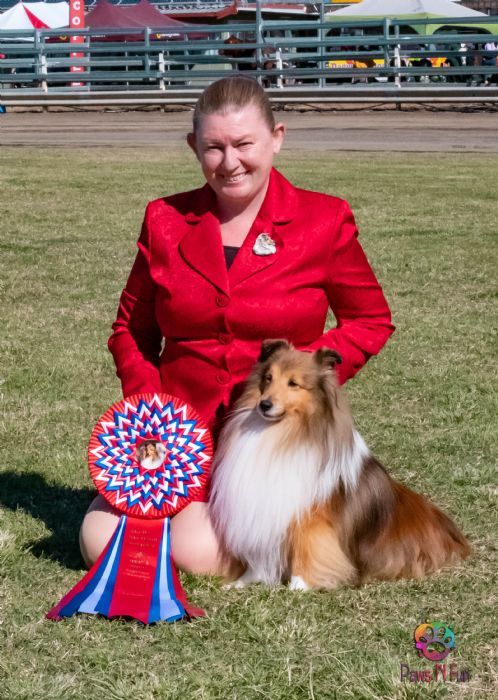 Highlights of Jasper Career:
Best in Show Dog of the Year Support Show Mr J Joslin
Best in Show Casino Kennel Club (Judge Mrs T Comerford)
Best in Show Ipswich Show Society (Mrs Pamela Brown)
Runner -Up Best in Show Working Dog club QLD (Mr Glenn Moore)
Runner-Up Best in Show Casino Kennel Club (Mrs Lynn Brand)
Best of Breed Brisbane Royal Mrs L Stojkovic (Macedonia)
Best Puppy in Group Brisbane Royal
Advance Pacific International (CACIB Show) (QLD) Best of Breed
Multi Best in Group Winner
Multi Runner-Up Best in Group Winner
DNA: COLLIE EYE ANOMALY/CHOROIDAL HYPOPLASIA (NORMAL CLEAR BY PERCENTAGE-NO MUTATION DETECTED)
DNA: DEGENERATIVE MYELOPATHY (Carrier)
DNA: IVERMECTIN SENSITIVITY MDR1 (NORMAL CLEAR BY PERCENTAGE-NO MUTATION DETECTED)
DNA: VON WILLEBRAND'S DISEASE TYPE III (NORMAL CLEAR BY PERCENTAGE-NO MUTATION DETECTED)
DNA: PRIMARY CILIARY DYSKINESIA (NORMAL CLEAR-NO MUTATION DETECTED)
Ophthalmologist Eye CEA tested (CLEAR)
Ophthalmologist Eye Coloboma tested (CLEAR)
Full Dentition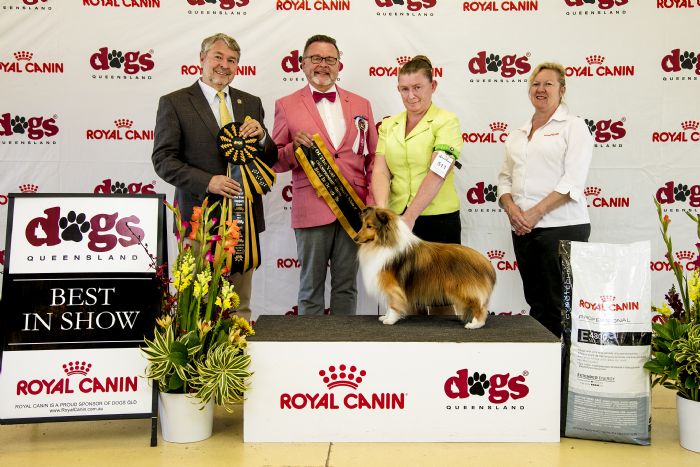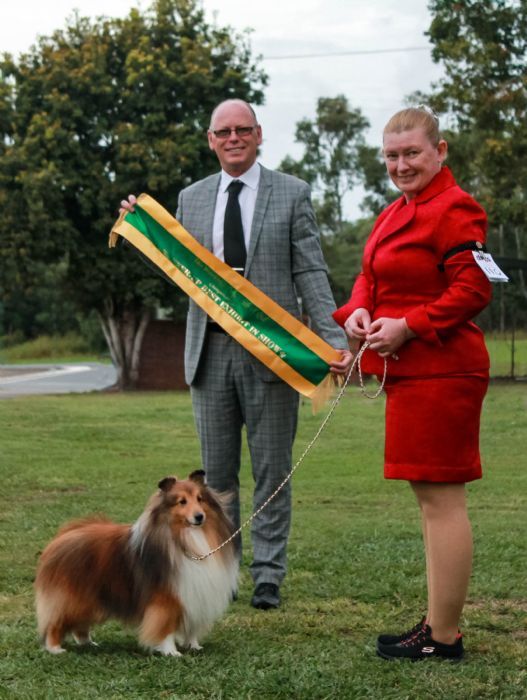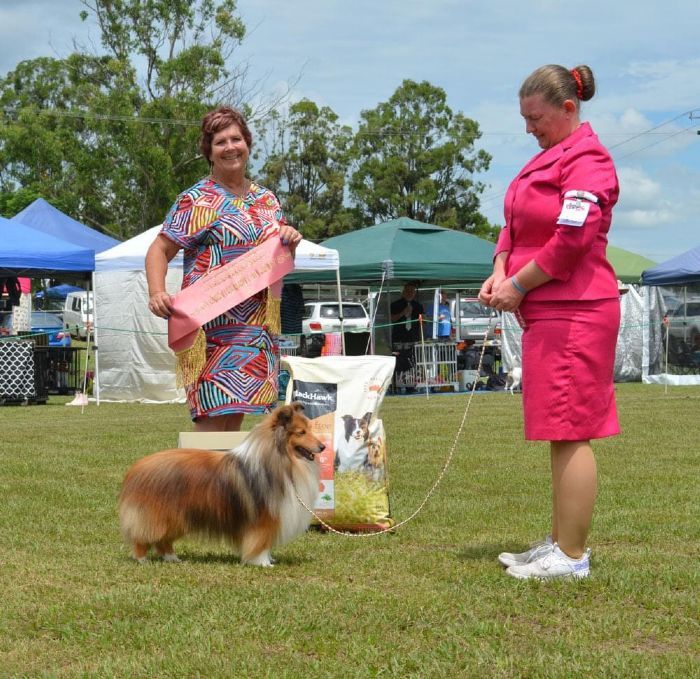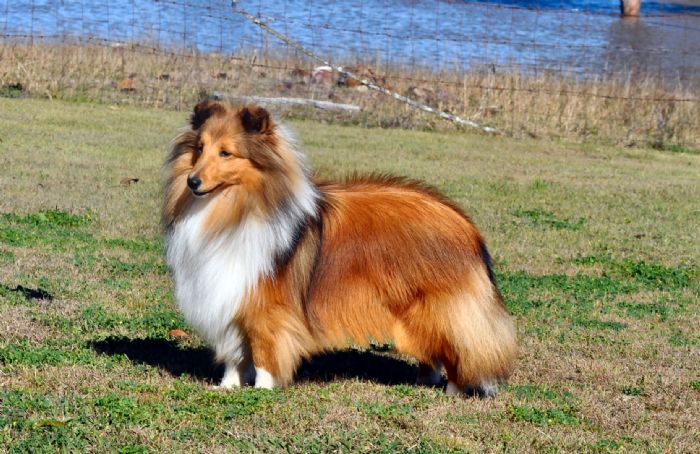 The picture of balance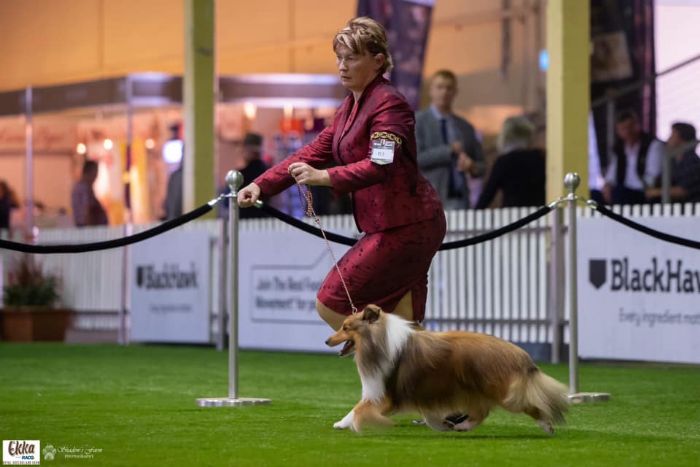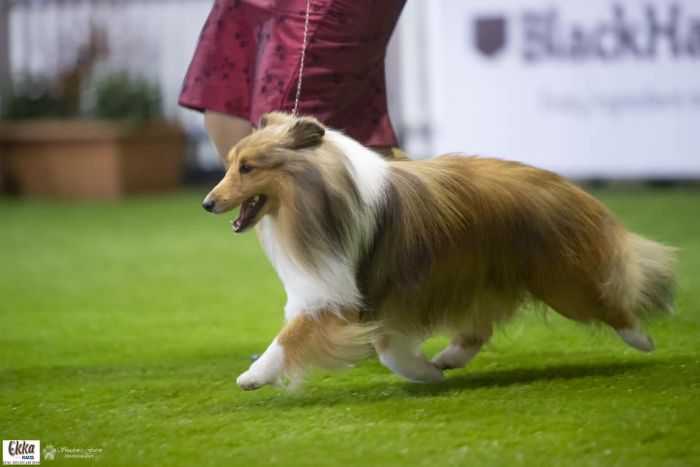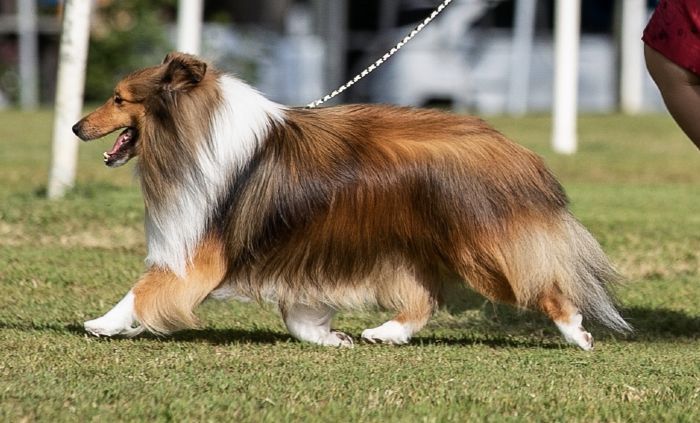 True Daisy Cutting action
Sire : Multi BIS SG Ch Sup. Ch. Parays Kappa Sigma (Imp USA) 2014 No:1 Shetland Sheepdog in Australia Group 1 Dog of the year Singapore Kennel Club

S: BIS/BISS Grd Am/Can Ch. GrandGables The Frat Boy 'ROMC' AOM ASSA 2011
S: BISS Am/Can Ch GrandGables Boy Oh Boy ROMC (BOS ASSA/CSSA 08)
D: BIS,BISS Am/Can Ch. GrandGables Homecomin Queen (RWB ASSA 06)
D: B Plume Jp Rodeo Party At Paray (Jpn)
S: Am Ch Can Ch Jpn Ch Grandgables Its Show Time (Can) ROM ROMC Canada's Top Stud dog for 2005 and 2006
D: Gleur De Lis Jp Breathless (Jpn)

Dam : Aust Ch Shelkeys Cherished Dreams

S: BISS RBISS Sup Ch Shelsian Star Spangled
S: Ch Coastal American Express (Imp USA)
D: Ch Shelsian Scherazade
D: Shelkeys Shared Dreams
S: Multi BIS BISS Sup Ch Nigma Cadfael S.S.C.S.A. Top Show Dog 2008
D: Ch Neut Ch Shelsian Coastal Dreamer CCD RN Top Bitch Shetland Sheepdog Club of S.A 2010
Contact Details
Bernadette
Scenic Rim, QLD, Australia
Phone : 0754638216 - 0439093702
Email :
[email protected]