RBIS Neuter Gr Aust Gr Ch Ambermoon Summer Fantasy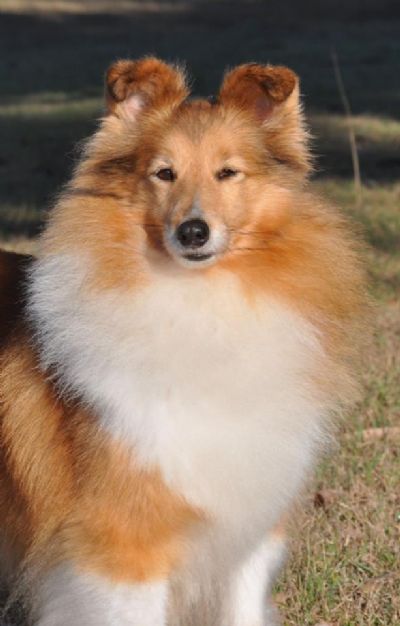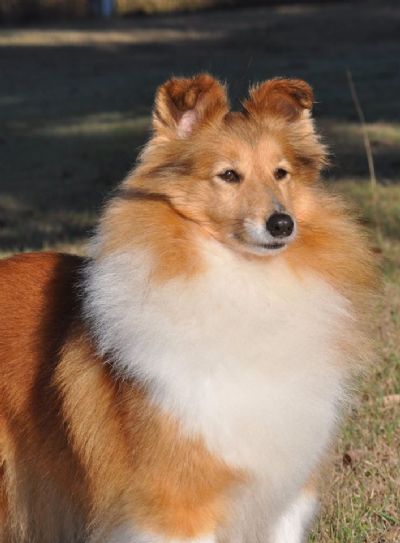 2013 Dogzonline NO:1 SHETLAND SHEEPDOG (ALL BREEDS) IN QLD
2017 #1 ALL BREEDS NEUTER IN QLD
2017 #1 SHETLAND SHEEPDOG NEUTER IN QLD
2017 #3 SHETLAND SHEEPDOG NEUTER IN AUSTRALIA
In May 2011 I was given the gift of a life time in the form of a stunning Sable & White bitch by the name of Ambermoon Summer Fantasy or Summer to her friends.
It didn't take her long to hit the winners circle with her first show going BOB and picking up her first Best in Group a month later. She gained her title 4 months after she came to QLD.
Summer spent 12 months with me then went back to WA to have a litter for her breeder Christine and Emma Luxford. She left QLD on the 28th of May to fly back to Chris to attend the National where she spent 12 months back in WA. Summer came back to QLD for a very short 2 month in May of 2013 where she went Runner Up Best in Show under Mrs K Eldred of NSW. She finished 2013 as the No:1 Shetland Sheepdog in QLD for the Dogzonline All Breeds Leaderboard. She left again in July of 2013 and didn't return until January 2014. In the first 12 months Summer had gained 297 points to her title then another 115 more points when she returned for her short 2 month stay. This put her on 412 points. Since her return in January 2014 to 13 September 2015 (20 Months) she has gained the last 608 points to gain her Grand title along with this multi Best in Group, Runner-Up Best in Shows All Breeds and Runner-Up Best in Show Working Dog club Of QLD and most importantly my heart.
I am forever grateful for all Chris and Emma has done for me over the last amazing 4 years. You guys are not only the best mentor you are family.

Shetland Sheepdog Club of WA (inc)
CHAMPIONSHIP SHOW
JUDGE: MS VERONICA ROYSTON (NSW) – BEAUIDEAL

1st Ambermoon Summer Fantasy – Minor In Show. 7 month old sable, ultra sweet bitch. Lovely sweet head with a short blunt wedge, good planes lovely sweet dark eye and neat little ears which she used very well. Lovely shape good neck and topline lovely sweep over the croup, very balanced body and leg. I do hope this young girl keeps creeping up in size as she is just lovely. Very balanced on the move in all directions.
Shetland Sheepdog Club of QLD (inc)
CHAMPIONSHIP SHOW
JUDGE: Mrs Pam Douglas NZ
VETERAN BITCH 1st 50. CH. AMBERMOON SUMMER FANTASY 8 year old beautiful sable bitch who also appealed immediately, standing on the table. She has a very graceful outline, with correct height to length ratio. Her head is elegant and refined with a very sweet expression. Her almond eyes are obliquely set and her ears are of correct shape. Her shoulder is well laid and her upper arm is well angled. Her chest reaches her elbow and she is well ribbed back. Her hindquarter angulation matches her forequarters. Her back is level and runs into a graceful sweep over the loin and her croup slopes gracefully to rear. Her tail was well placed and is of good length. She covers the ground with great reach and drive. She exhibits true daisy cutting action. A very pleasing bitch. RESERVE BITCH C.C BEST VETERAN IN SHOW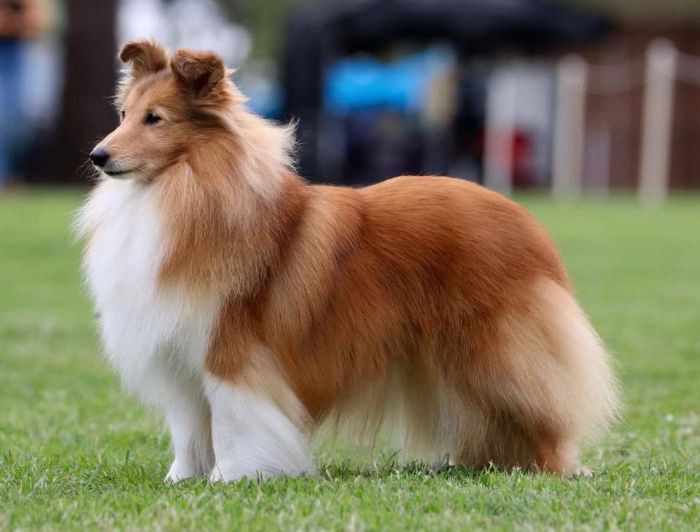 Some of Summer highlights since being here in QLD:

Runner -up best in show Queensland kennel club 832 dogs entered judge Mrs K Eldred NSW
Runner-Up Best in Show Working Dog club of QLD JUDGE MR TAN Oo HOCK FROM (MALAYSIA)
Best in Group Northern Classic KC Judge Mr R Bell VIC
Best in Group Lockery Valley KC Judge Mr R Bennett VIC
Runner-Up Best in Group Lockery Valley KC Mrs M Glover VIC
Runner-Up Best in Group Northern Classic Mr P Cousins QLD


All dogs at Kilcoy Kennels are fed with Advance and groomed with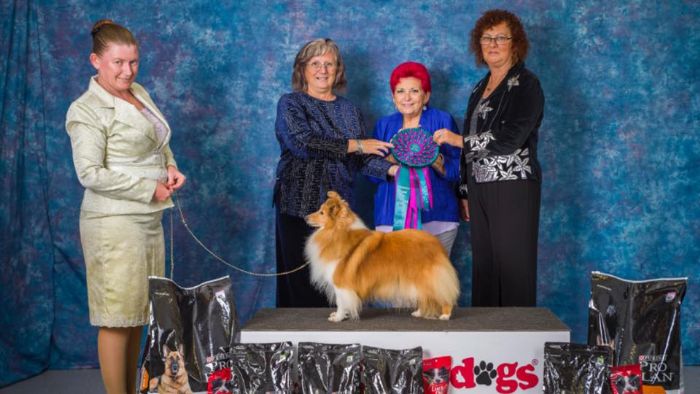 Sire : Grand CH Kismet Korouroy Kid

S: Arajento Affair Warning
S: NZ / Aust Ch Kilwarrin Alls Fair
D: CH Kismet Sweet Sensations
D: Kismet Taffeta
S: CH Nigma Coriander
D: Kismet Sprinkle Sweet

Dam : CH Ambermoon All Fired Up

S: CH Lurikeen Lord Oth Pipers
S: CH Rawuch Simply Smashing
D: CH Lurikeen Reflections
D: Lurikeen Light My fire
S: Arajento All Nite Long
D: Sharndah Im No Illusion
Contact Details
Bernadette
Scenic Rim, QLD, Australia
Phone : 0754638216 - 0439093702
Email :
[email protected]